2019 TWU Local 568's Holiday Party was a SUCCESS!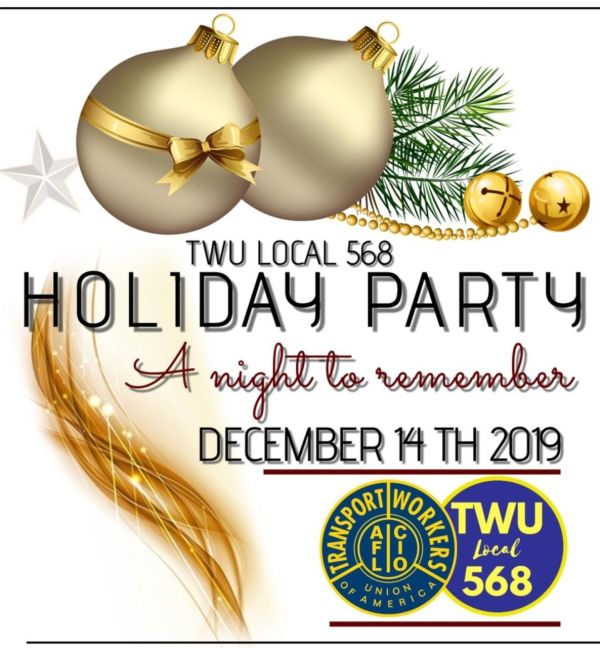 2019 TWU Local 568's Holiday Party
On Saturday, December 14, 2019, TWU Local 568 held its annual Holiday Party for the enjoyment of our membership, an event that many members have been looking forward to for many years. It was our honor to bring the Holiday party back to the membership. The Local Board has been working very hard since early spring to gather information and get quotes as well as many other details needed to make this event possible.
As the party kicked off at the Miami Hilton Blue Lagoon Hotel, the people were very merry, the venue was beautiful, and the Holiday season spirit was definitely in the air. As Members and their significant others arrived, local 568 officers greeted them and invited them to enjoy the holiday event to the fullest, and explained that this event belongs to the members.
The Hilton Blue Lagoon was the perfect location, and there was plenty of space for everyone to enjoy. The largest and primary area being poolside had different areas to enjoy with all types of different ambiances and impressive views of the Lagoon surrounding the Hotel. This event was an all-inclusive, all music styles area for the enjoyment of all. We aimed to give members options depending on what kind of music they wanted to listen to at any given moment. All spaces were open to everyone, and everyone was freely moving across all areas, mixing and mingling like the family we all are.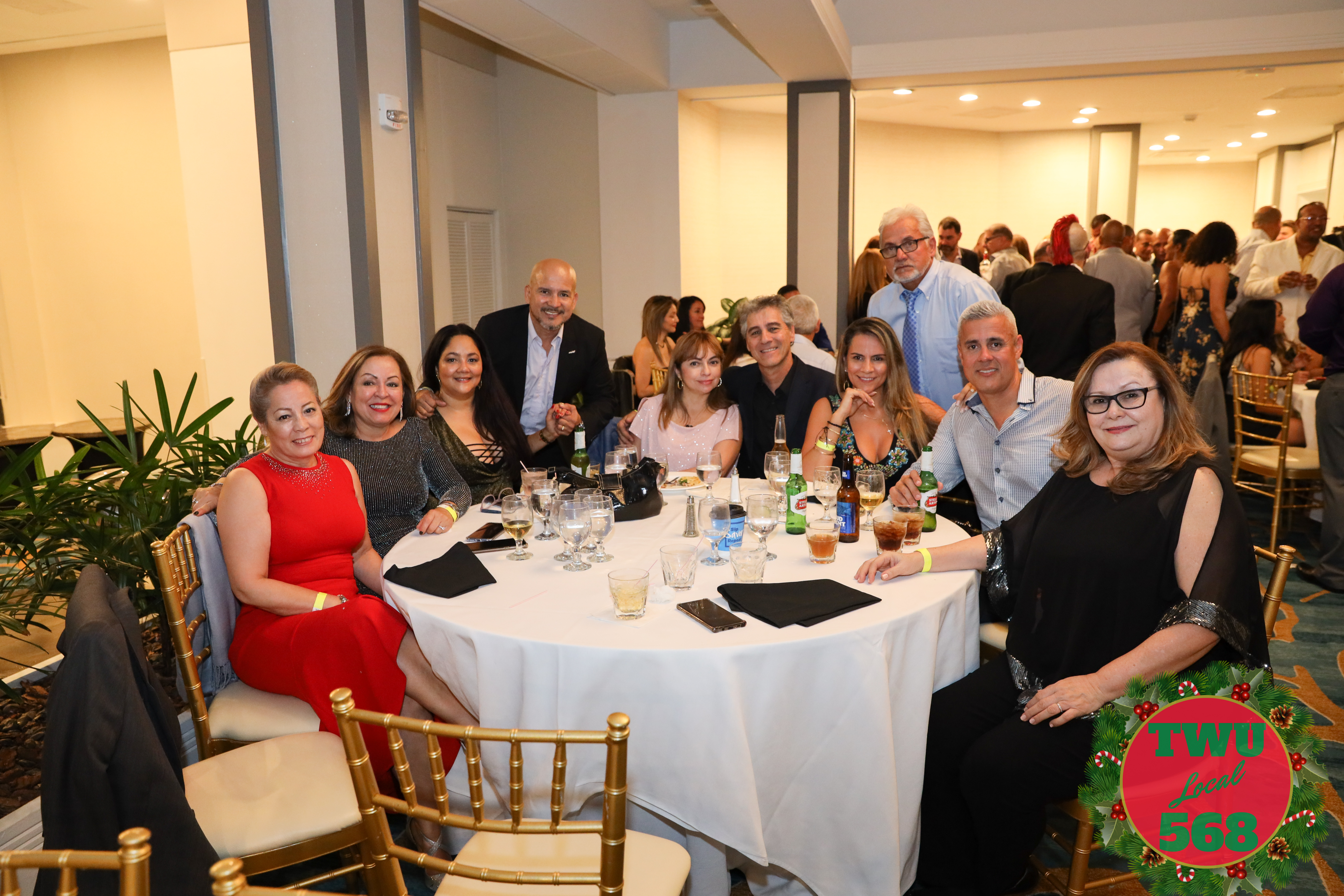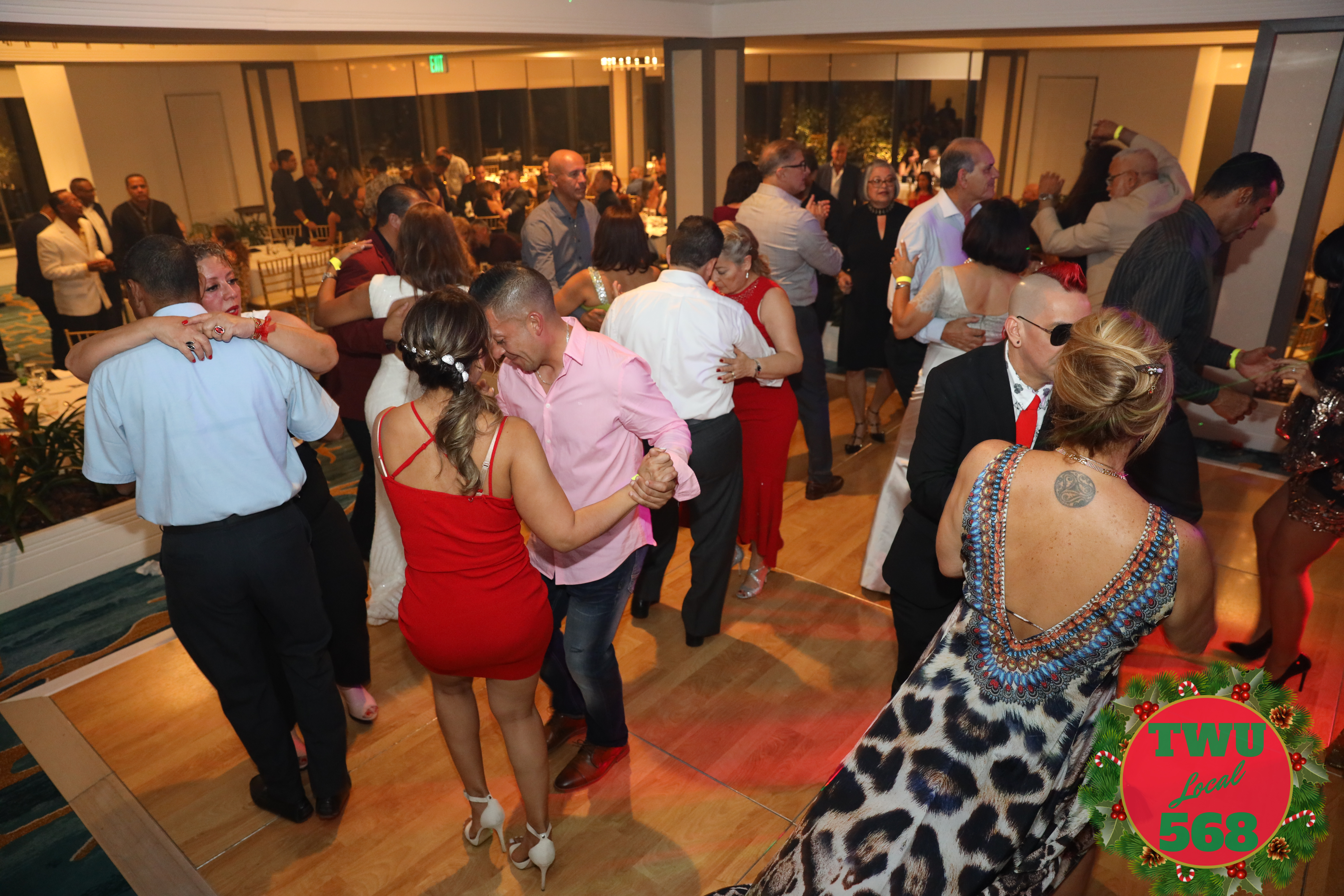 Members were taking the spotlight on the dance floor, having a good time and enjoying themselves. Music enjoyment was everywhere from reggae, to salsa, to freestyle, to hip hop and bachata among others genres played by our great DJ's and coworkers Donovan Colderwood, Eric Espaillat and Marvin Blackburn who were fantastic with a vast supply of music to keep the atmosphere lively at all times.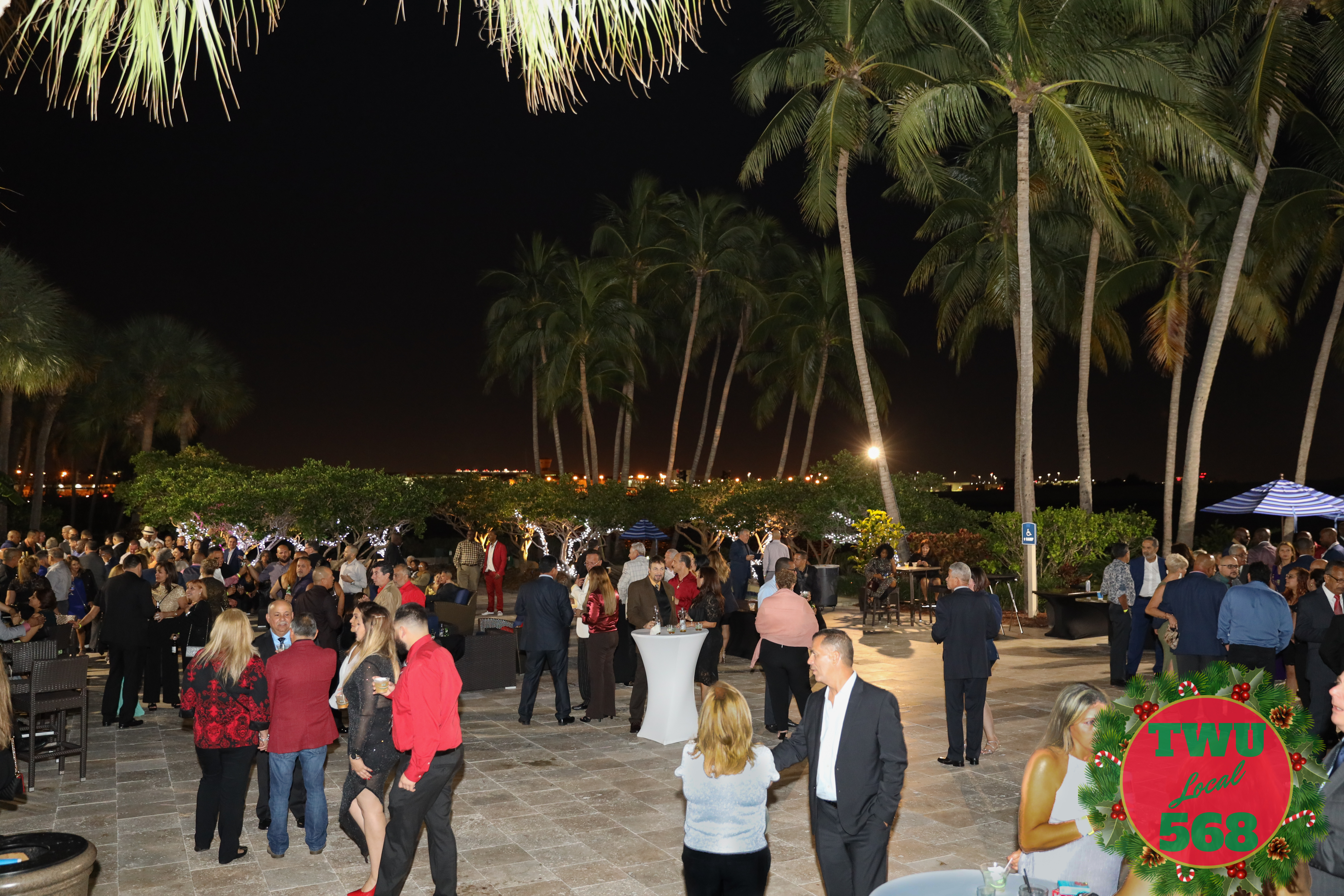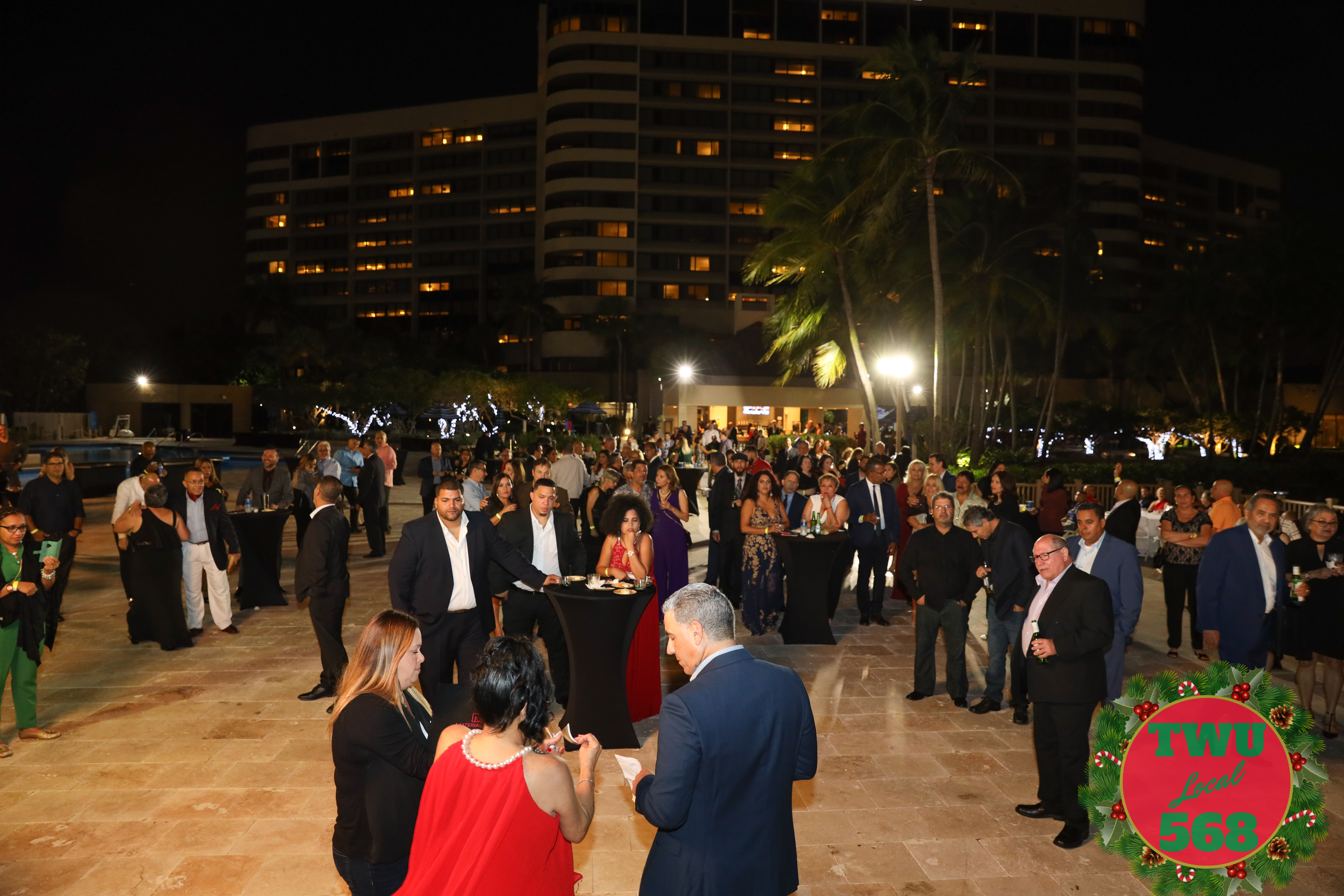 We also had cocktail bars and delicious food with many different carving stations across the whole area, where members could pick and choose what they wanted to eat, when they wanted to eat it, from a variety of options from beef to salads, along with many other hand-picked tasty selections.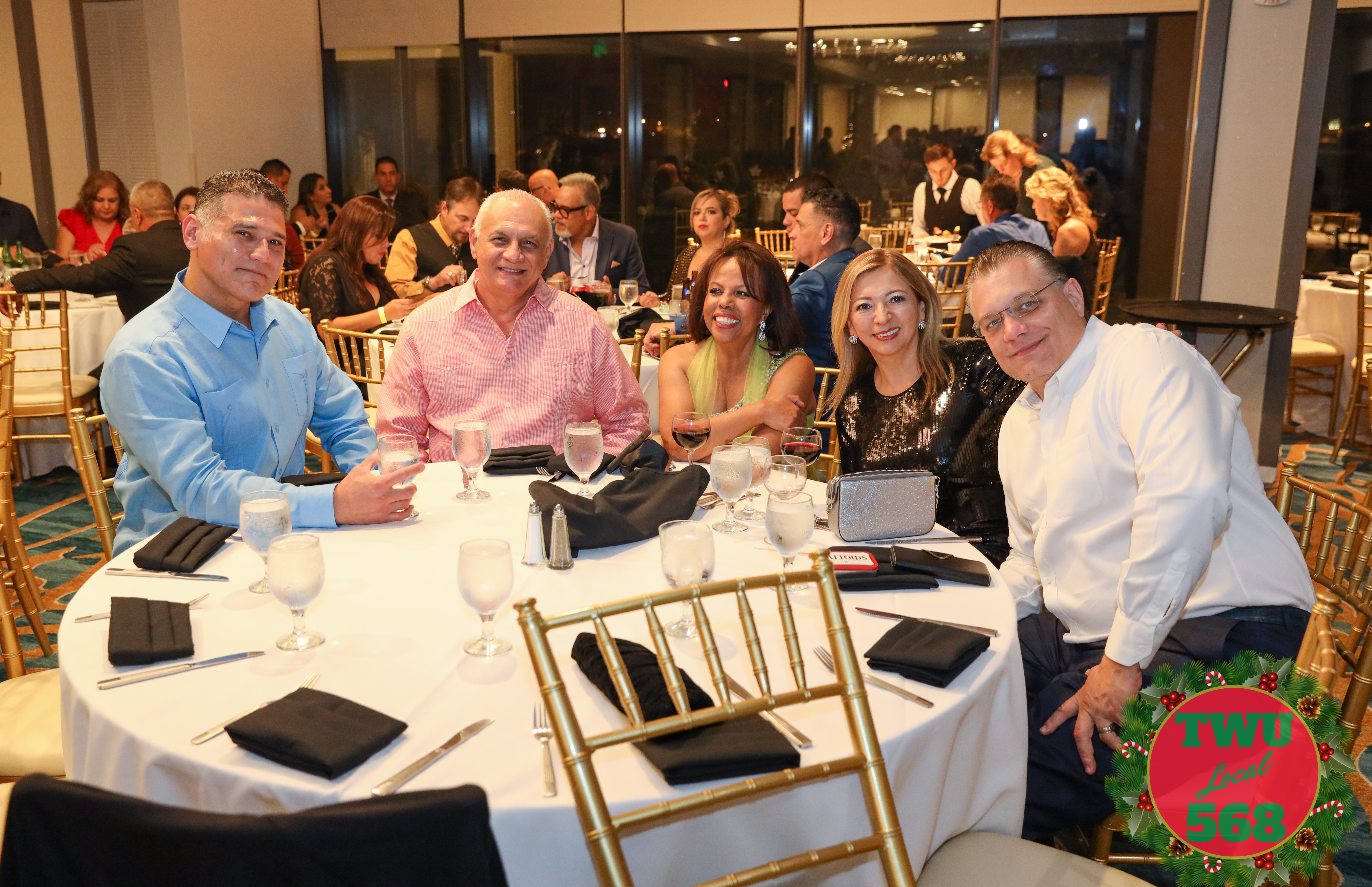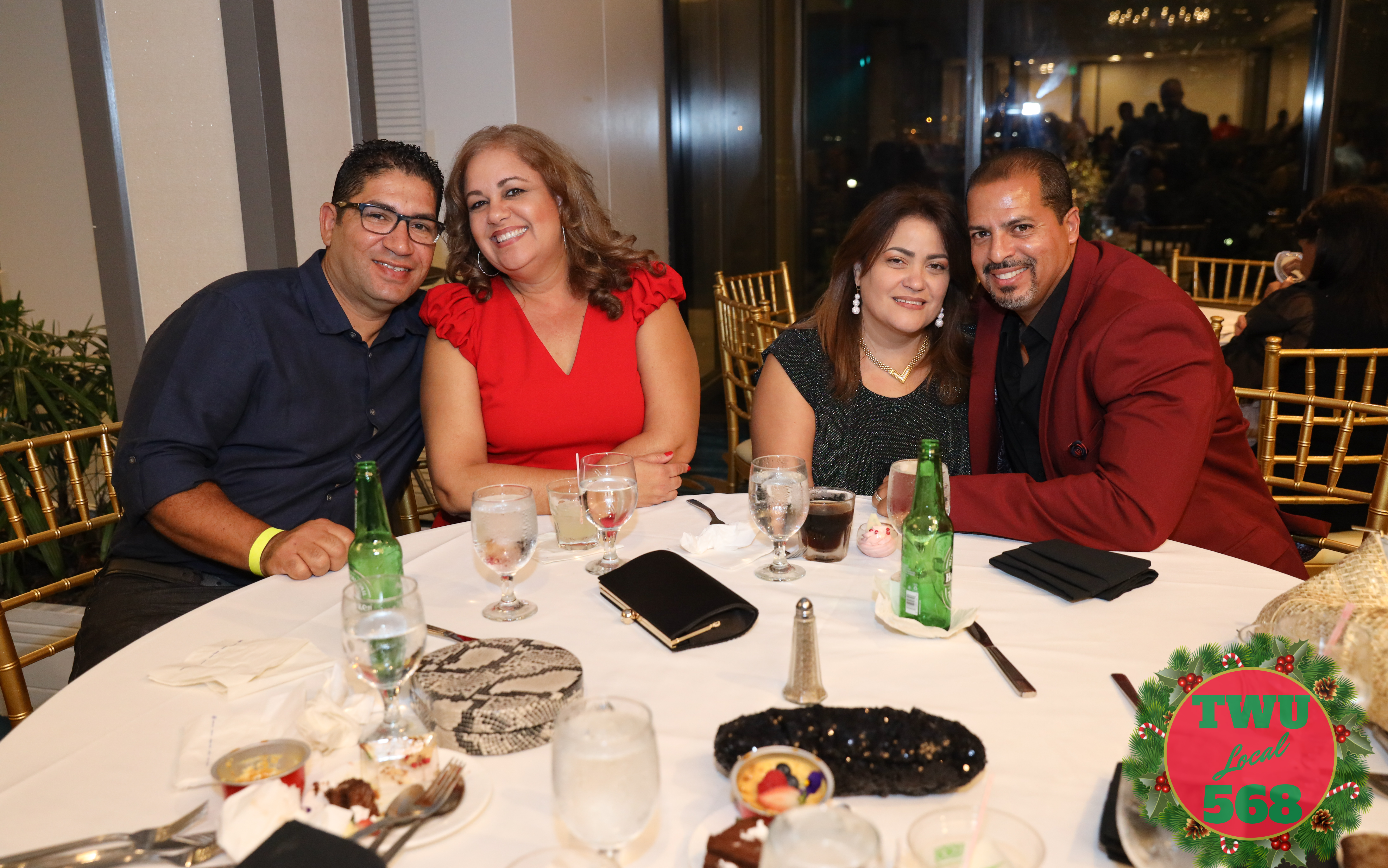 We also had great door prizes, which included two 55' UHD TVs, Samsung Tablets, a 2-night Hotel stay, Bose Bluetooth speakers, and headphones, among other prizes. These prizes were raffled among all TWU Local 568's members, including those that unfortunately were not present at the party, but as dues-paying members were given the same chance to win that those who attended.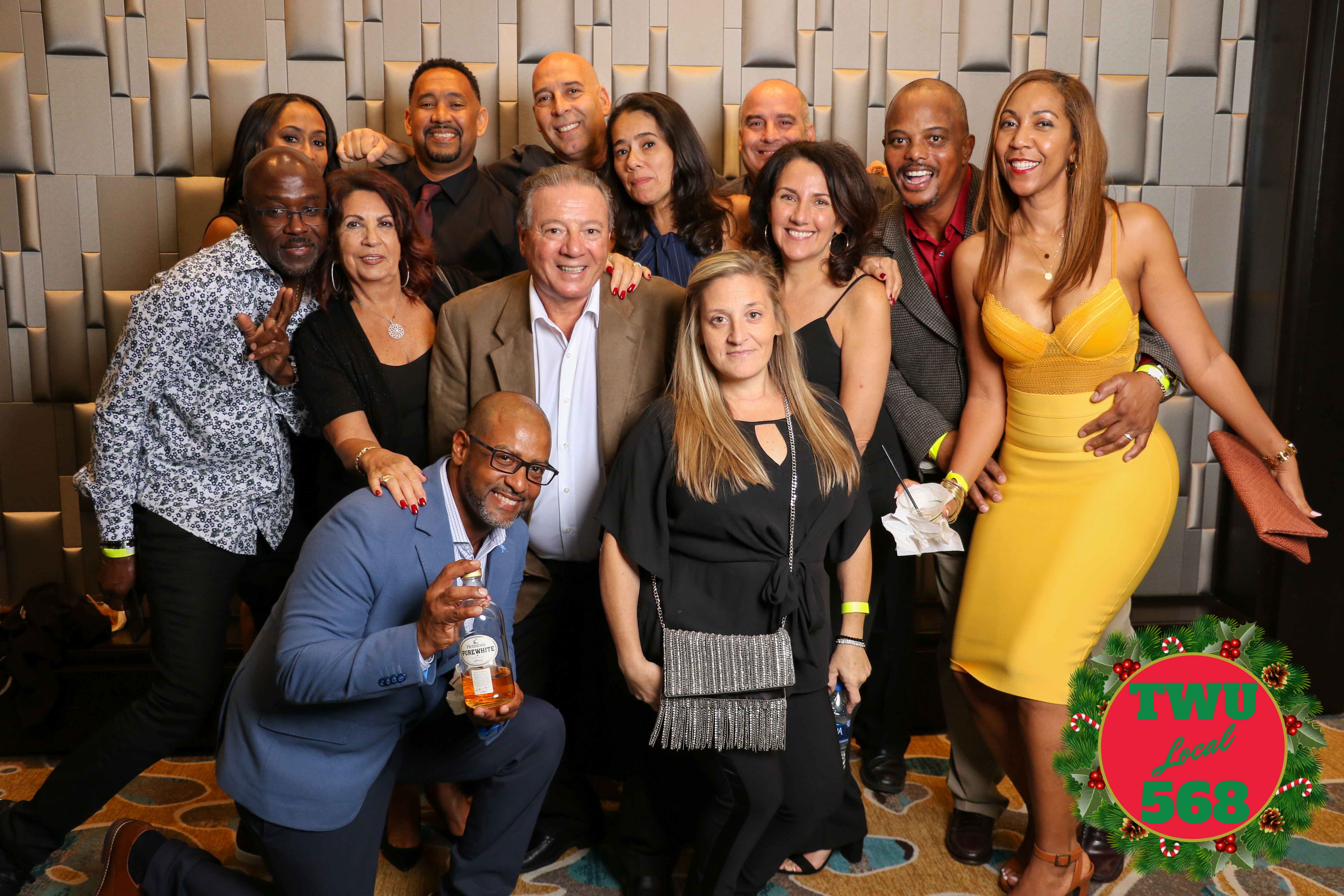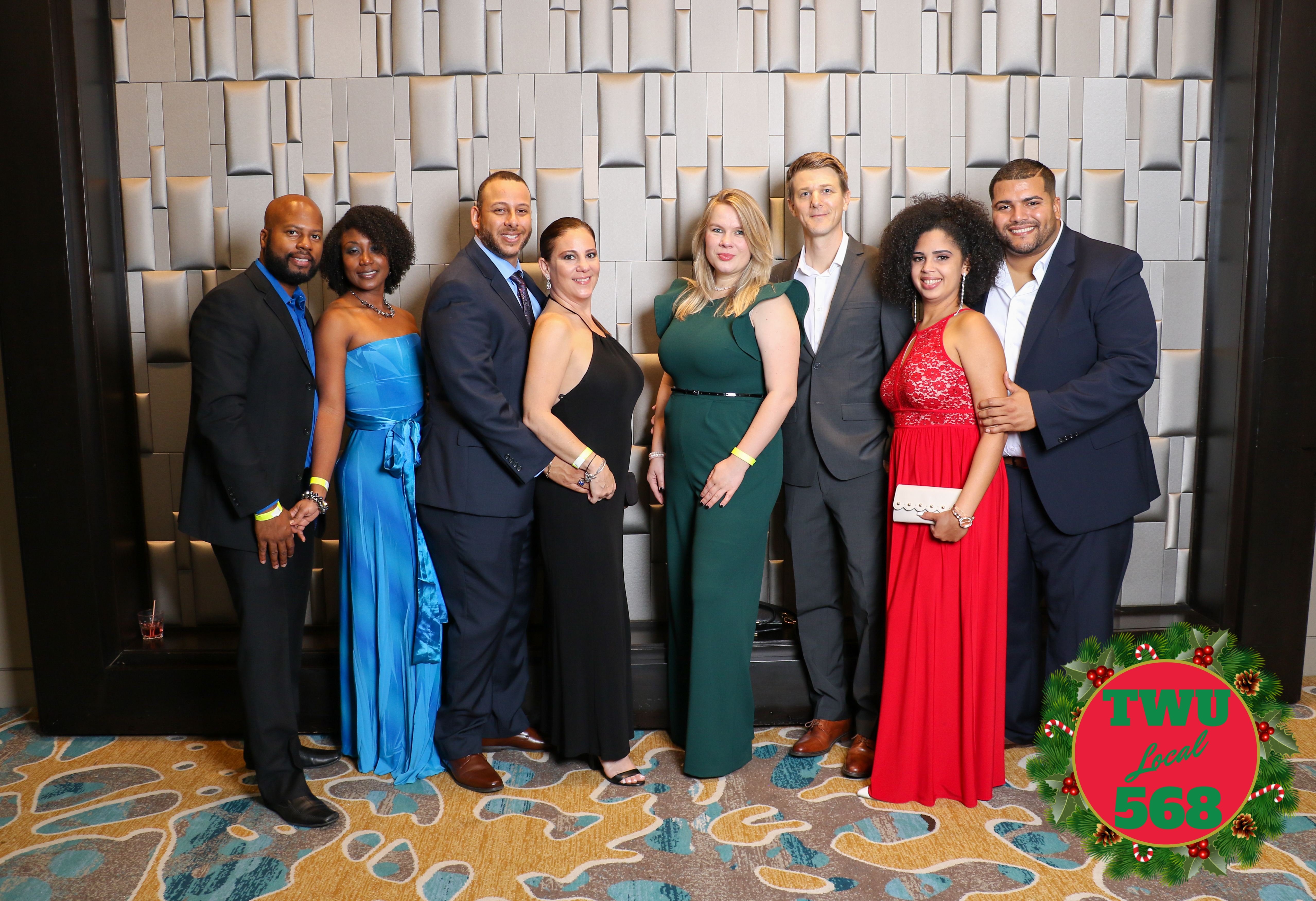 Everyone had a great night, and we surely enjoyed having you there with us. We were so happy to see the many members that showed up for the party, along with many other retirees that came out to have a pleasant time with their former colleagues. Our Holiday party was a delightful celebration of unity, happiness, and holiday festiveness between all of those who were present. If the smiles in the pictures are any indication, fun was had by all!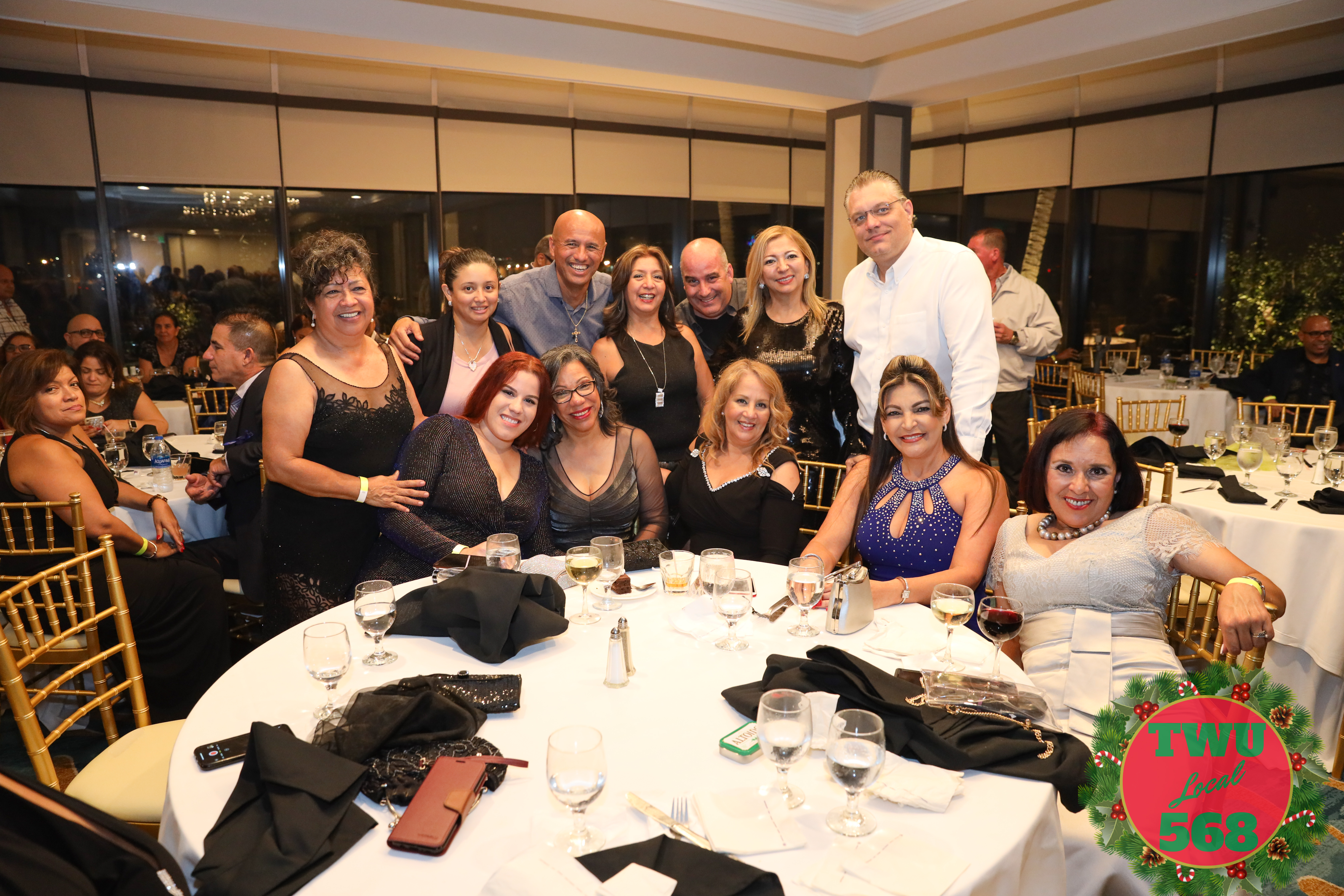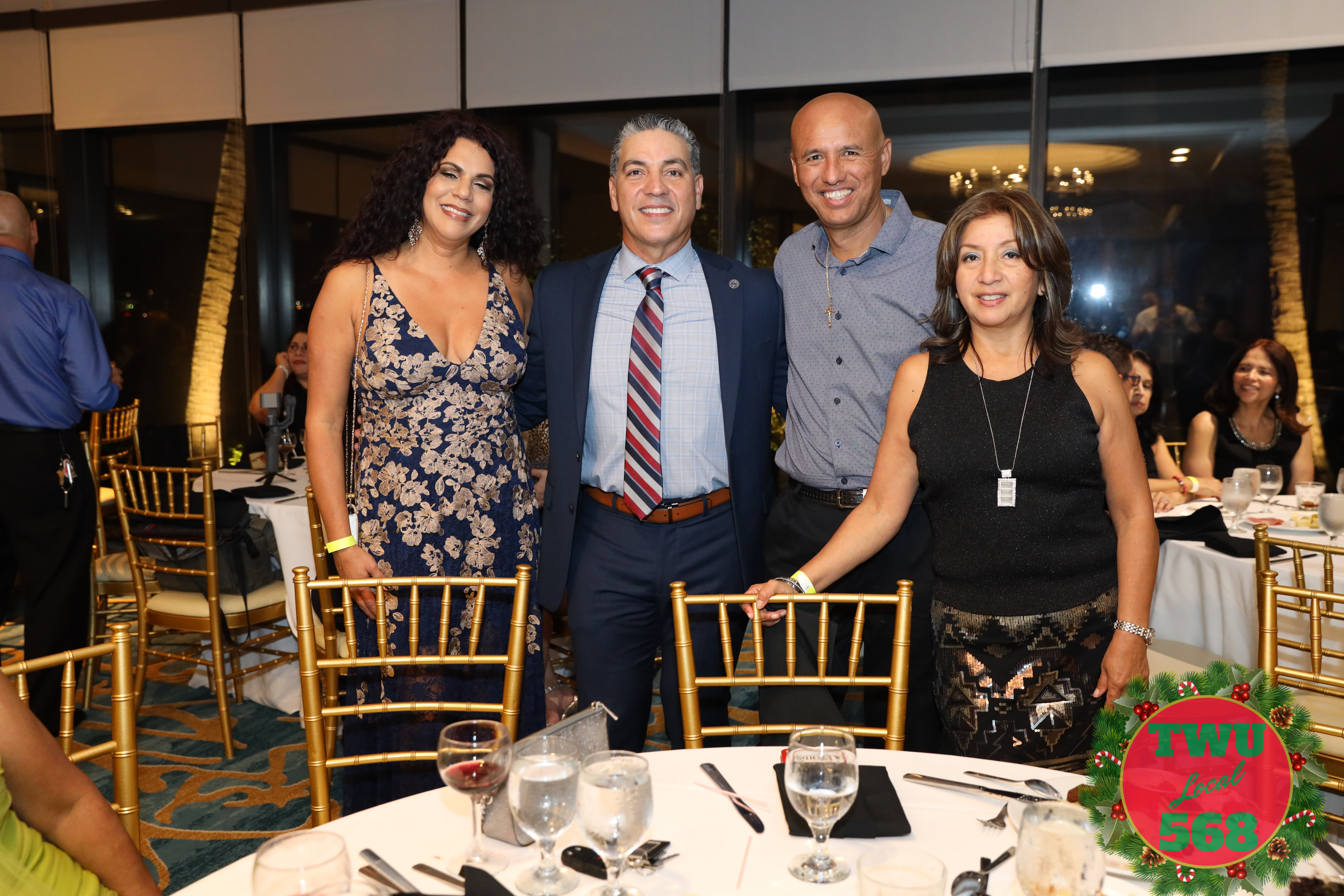 The Board was happy to see so many of you there and hope you enjoyed yourselves throughout the evening. All of us at TWU Local 568, from Officers and Union representatives who were there, felt very honored to have been a part of such a wonderful Holiday event with the membership. Thank you all for making the Christmas Party a great success.
Merry Christmas & Happy Holidays From TWU LOCAL 568!