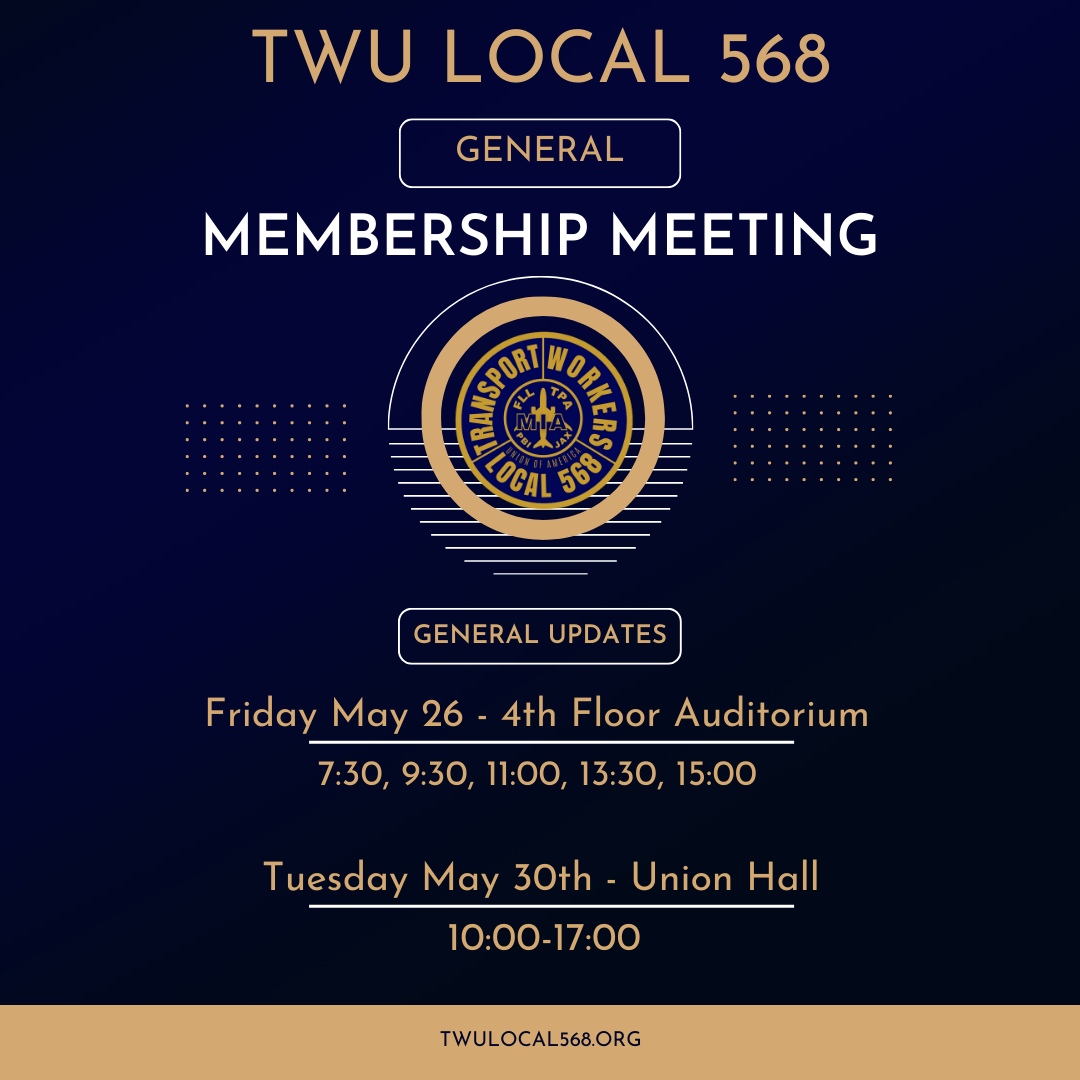 TWU Local 568 would like to invite you to our monthly membership meeting. Bring a coworker with you and get informed on all the latest news and situations regarding our workplace.
Please make it a priority to partake and have your voice heard, get involved, be informed. Head over to the 4th floor MIA Auditorium or the Union Hall and be a part of the change. We look forward to seeing you there. #TWU568STRONG
For more information, please contact the Union Hall at (305) 874-2788, or ask any union representative.