FUTURE LEADERS ORGANIZING COMMITTEE - FLOC @ DFW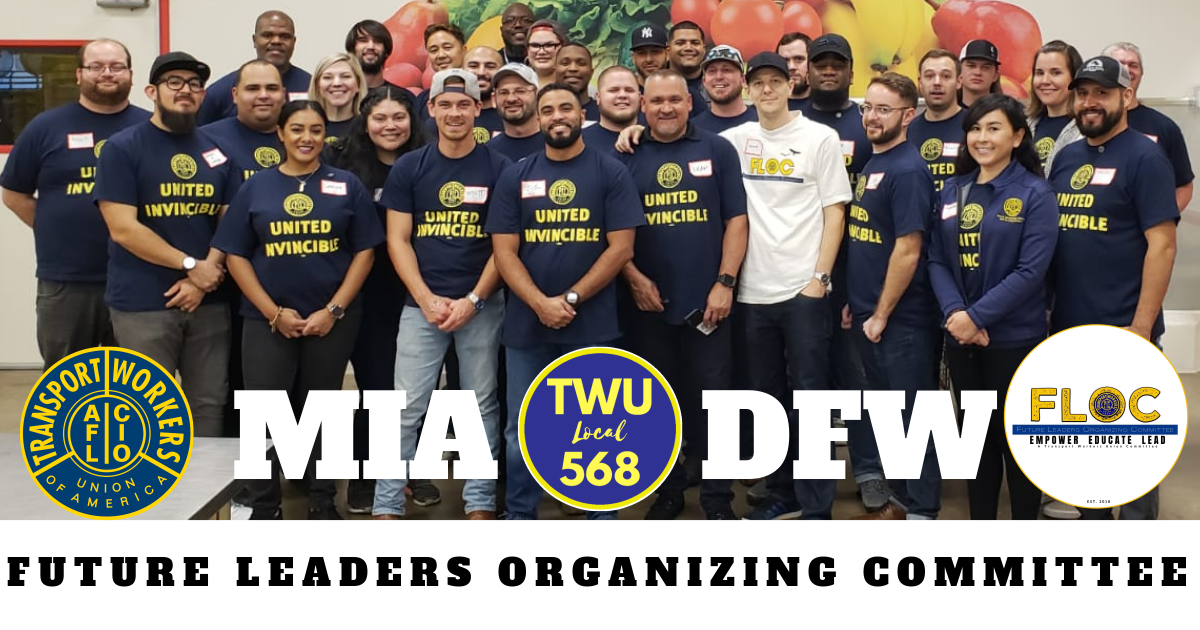 FLOC @ DFW
Six talented young leaders of our very own Local 568, represented us at The Future Leaders Organizing Committee Conference in DFW, from December 3rd to the 5th, Jarrod Gillen, Raul Perez, Eric Espaillat, Leonel Iglesias, Alvaro Morales and, Christian Morin met with other young leaders from different locals to discuss various topics affecting young workers and setting up plans for the future of the committee.
FLOC, as it's also known, is devoted to empowering and educating the new and young workers of the Transport Workers Union. FLOC works to excel the next generation of leaders by giving them the tools, resources, and relationships that will prepare them to take action to further worker's rights and build a stronger labor movement.
The first day kicked off with the visit of TWU Director of Campaigns Nicholas Bedell. Nicholas provided the committee with a superb and very informative workshop on effective communication. He led a series of different leadership and team building activities to strengthen the committee's knowledge further while at the same time building a strong base for them to use in the future and accompany them when organizing and creating a FLOC committee on a local level.
In this class, members of the committee were able to learn different methods on how to be an effective communicator and gain the confidence needed when talking in front of a group or when organizing with other young union sisters and brothers.
During the afternoon, the committee established near-future goals. They were not only able to devise strategies to further their agenda, but they were also able to collectively implement steps that would bring the committee to the next level.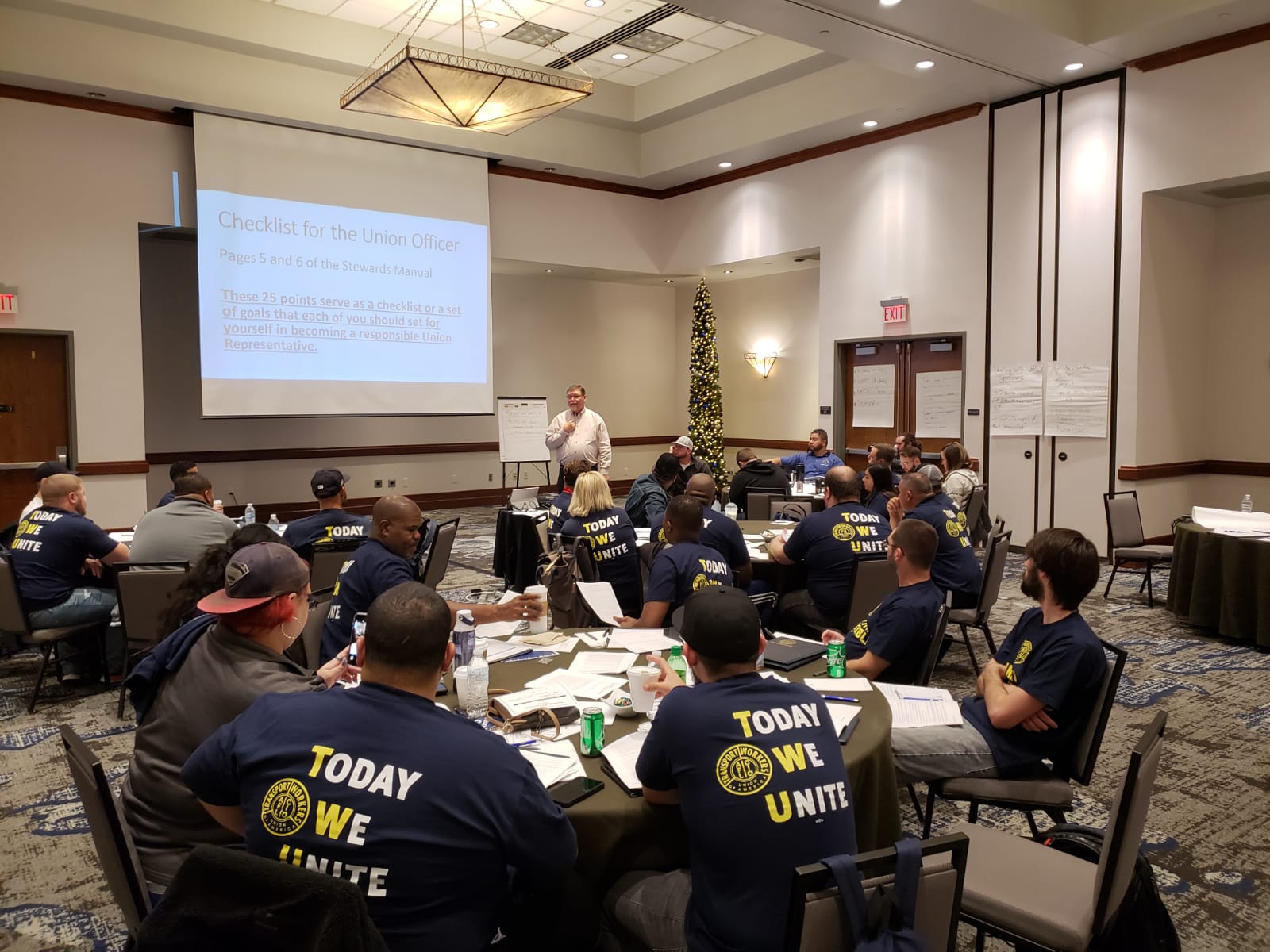 As the second day kicked off, the committee participated in a Steward Training class given by TWU International Training Coordinator Gary Shults. Mr. Shults delivered an impactful class to the committee. Every member expressed how this training changed their perspective and strategies when defending contractual disputes on a day to day basis and look forward to applying some of the information learned in this class to protect and support members of their respective local.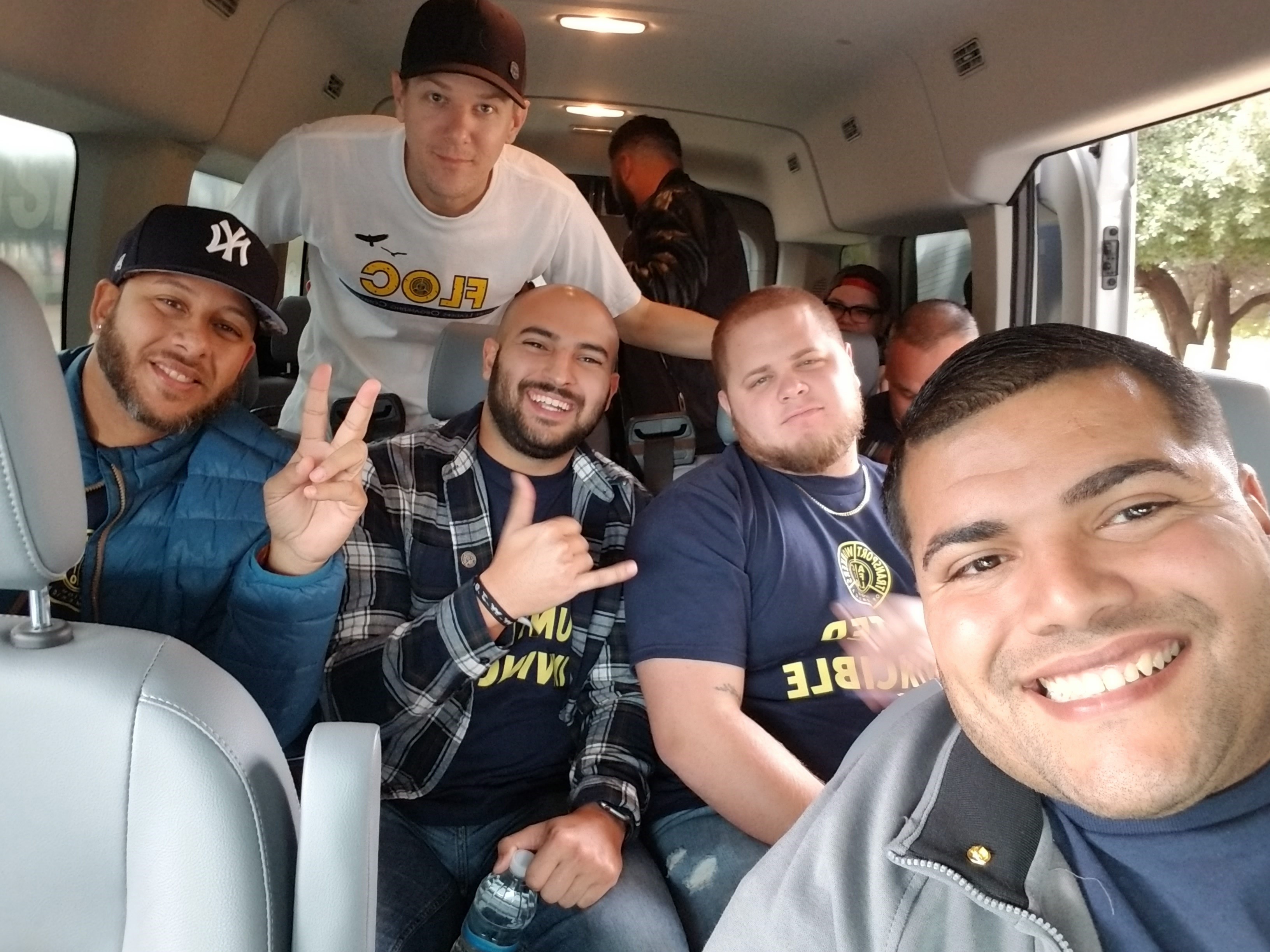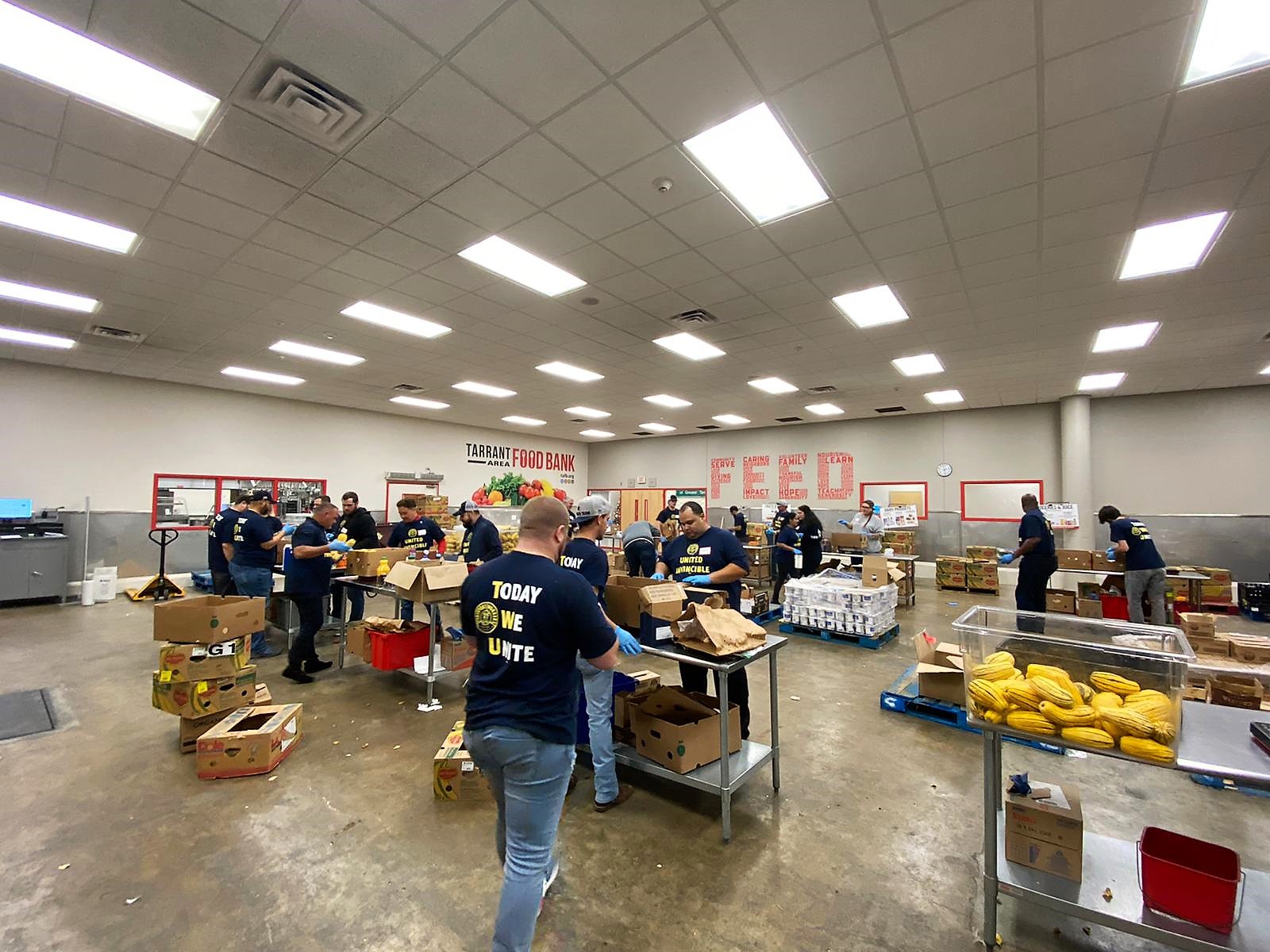 After the training, the committee got together, and all FLOC members donated their time and effort to the Tarrant Area Food Bank, where they joined forces to sort, inspect and pack boxes with more than 4,000 lbs. of food, to be distributed among 13 counties in Texas. The committee went above and beyond, and when this group of young and new workers comes together, wonderful things happen, and, in this case, they were able to make almost 3,500 meals for families in need.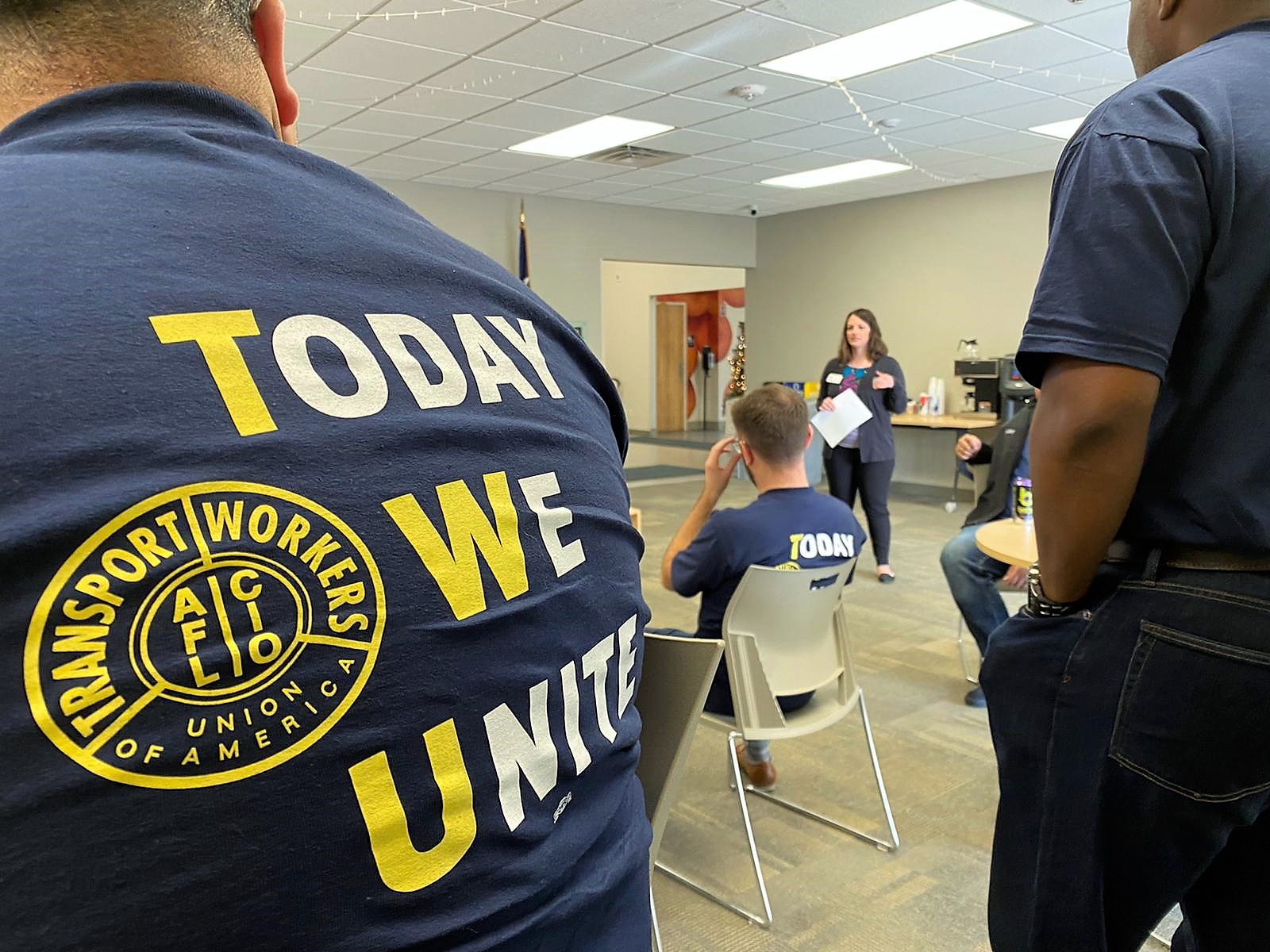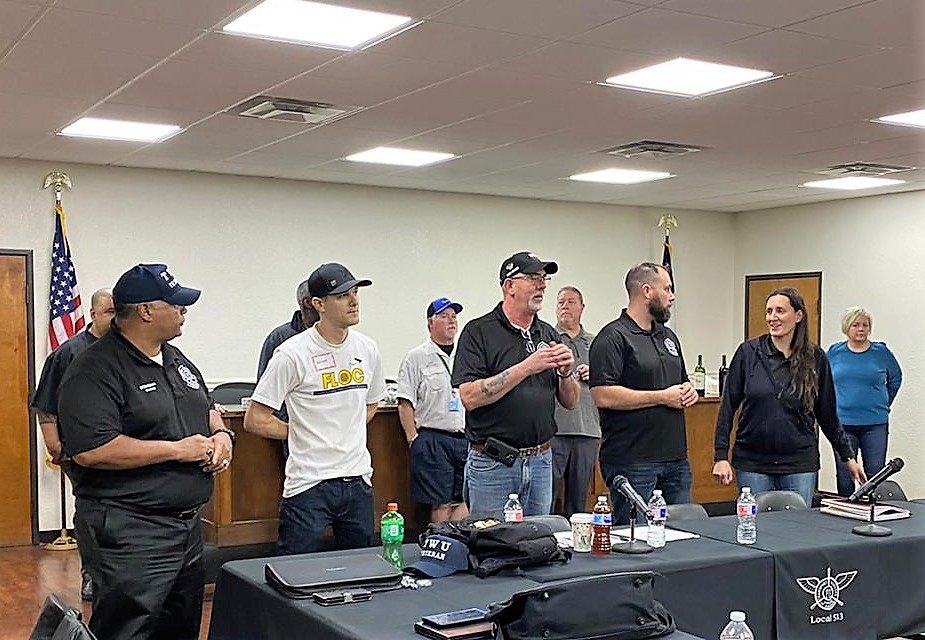 As the day was coming to an end, the committee met with the TWU International Veterans Committee at TWU Local 513 Union Hall for a social and informative gathering. During this event, both TWU International committees exchanged perspectives, ideas, and bits of advice on existing topics that are currently affecting young workers and veterans alike. Salute to the TWU International Veterans Committee for allowing us to partake and share the same building with you, it was a great honor, and we look forward to organizing together as TWU International committees in the future.
On the final day, the committee met to discuss FLOC's long-term goals and set up expectations for all locals' young leaders to follow, as well as preparation for the next conference, slated for April 2020 in Chicago.
The future of the TWU relies on the engagement of all its members, young and new included, and now more than ever, the survival of labor unions depends on our support and efforts. The more we come together, the more power we have in confronting the hardships we face. Not just as laborers, but as individuals, all moving forward with the same common goal.
We at TWU Local 568 strongly support FLOC! We need to have capable future leaders, and FLOC is building leaders for the future, and there is no Union without "U."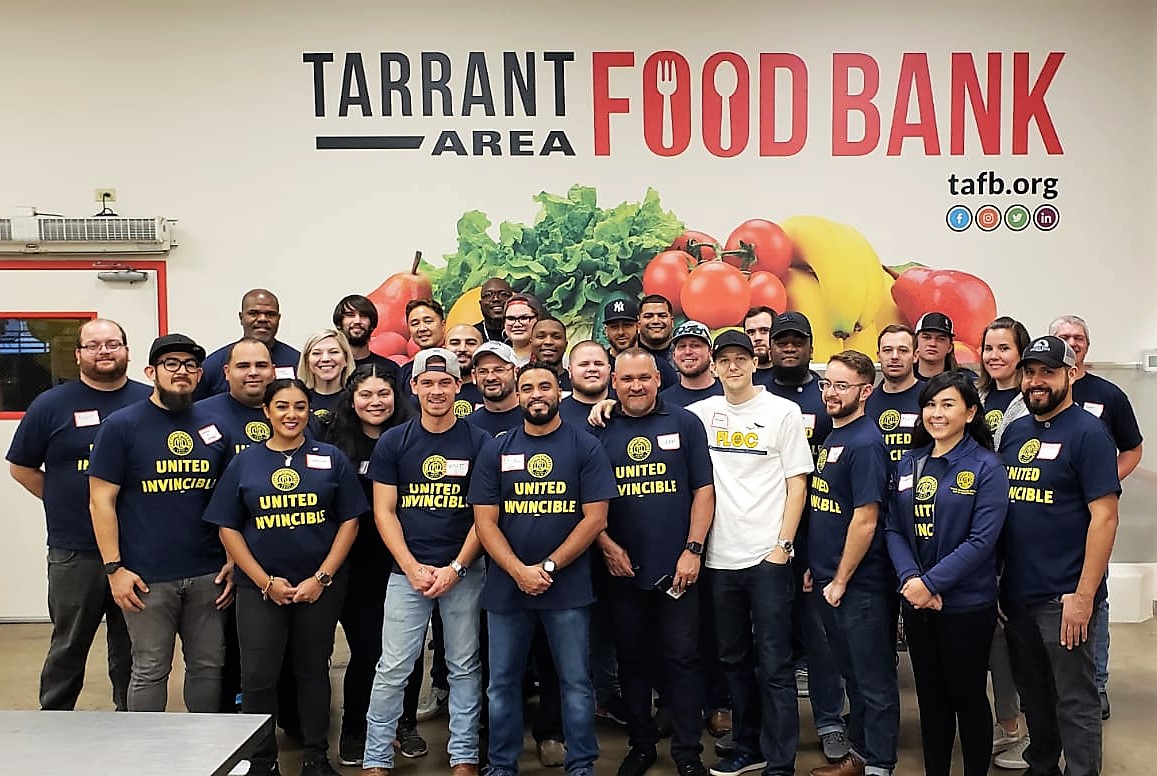 We are in the process of building the committee on a local level and expand it for other members that are interested in getting involved. If you are a leader working in Local 568 or want to learn more about being one, or if you are an organizer with an activist spirit and want to be at the center of movements for positive change, THE FUTURE LEADERS ORGANIZING COMMITTEE (FLOC) is the place for you, contact your local Union Hall at 305-874-2788.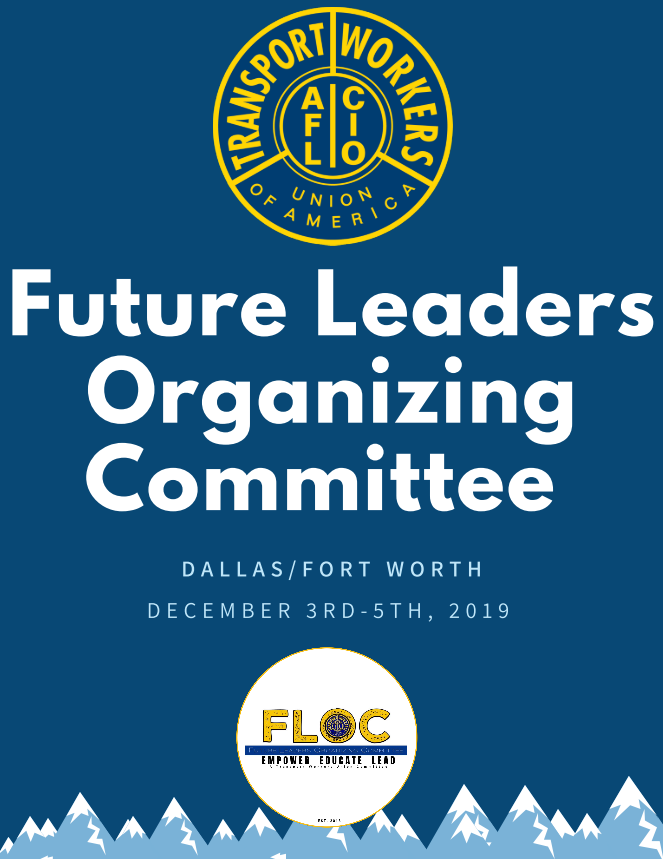 Check out FLOC's updates on social media and their website in the section below.
Instagram: @twufloc
Facebook: FLOC Future Leaders Organizing Committee