TWU LOCAL 568 HOLIDAY PARTY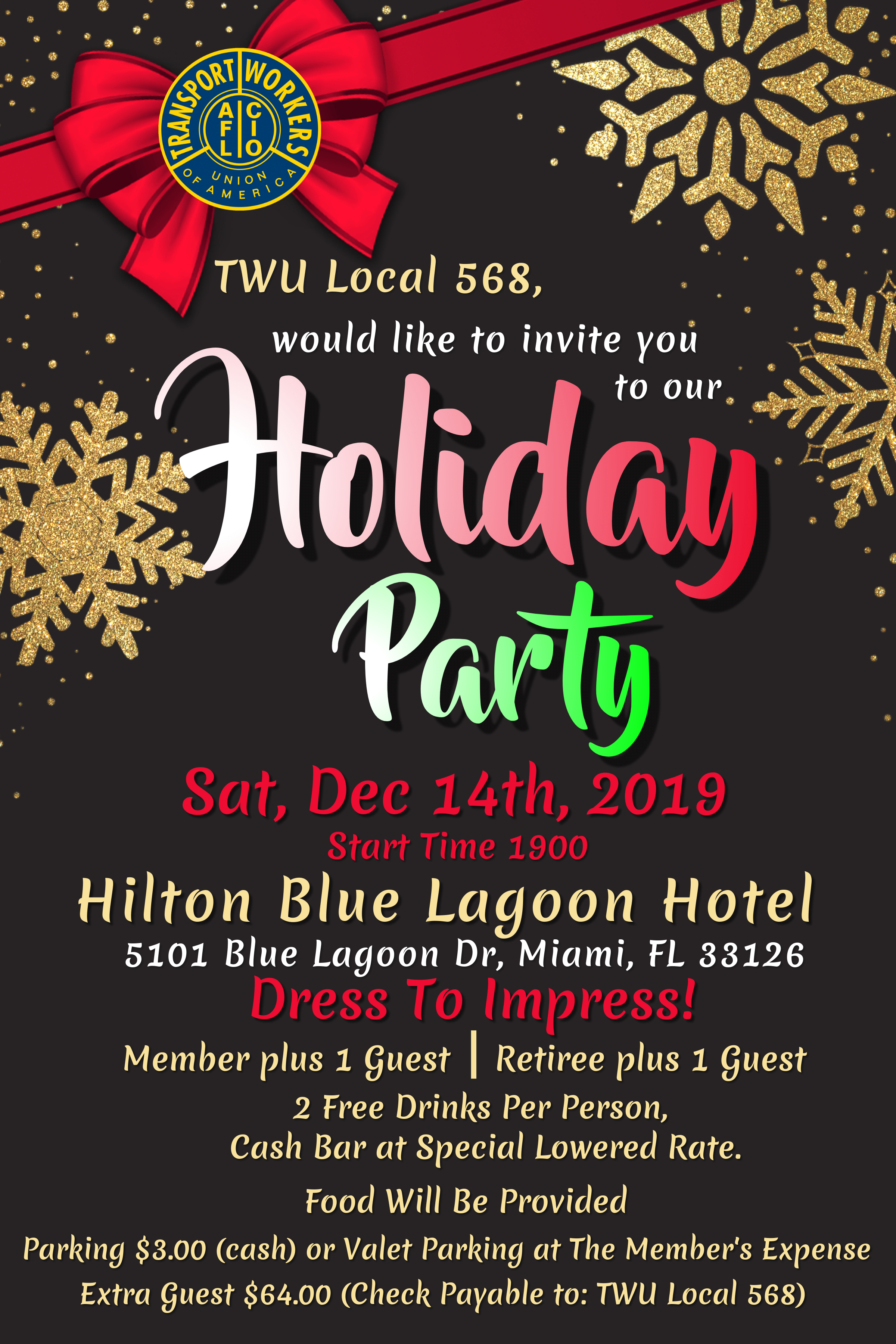 We are very happy to officially announce that our Holiday Party is back, an event that many members have been looking forward to for many years, and it's our honor to invite you along with one guest. The event will take place at The Hilton Blue Lagoon Hotel located at 5101 Blue Lagoon Dr. Miami, FL 33126 on Saturday, December 14, 2019. The doors will open at 1900 and will continue till midnight.
If you plan on arriving with more than one guest, the form of payment will be received by check only for $64.00 per person payable to TWU Local 568. Parking will be outside the hotel (Pink building) at the cost of $3.00 cash; or valet parking at the member's expense. Two free drinks per person will be included with admission. After that, the bar will be a cash bar at a specially discounted rate only for our members and their guests. We will have many different food stations for the delight of our members and should expect many surprises during the night of the event.
We are looking forward to spending time with our members to celebrate the holidays for the first time in a very long time. Let's get together for holiday cheer!

For more information or questions, please contact the TWU Local 568 Union Hall at 305-874-2788.