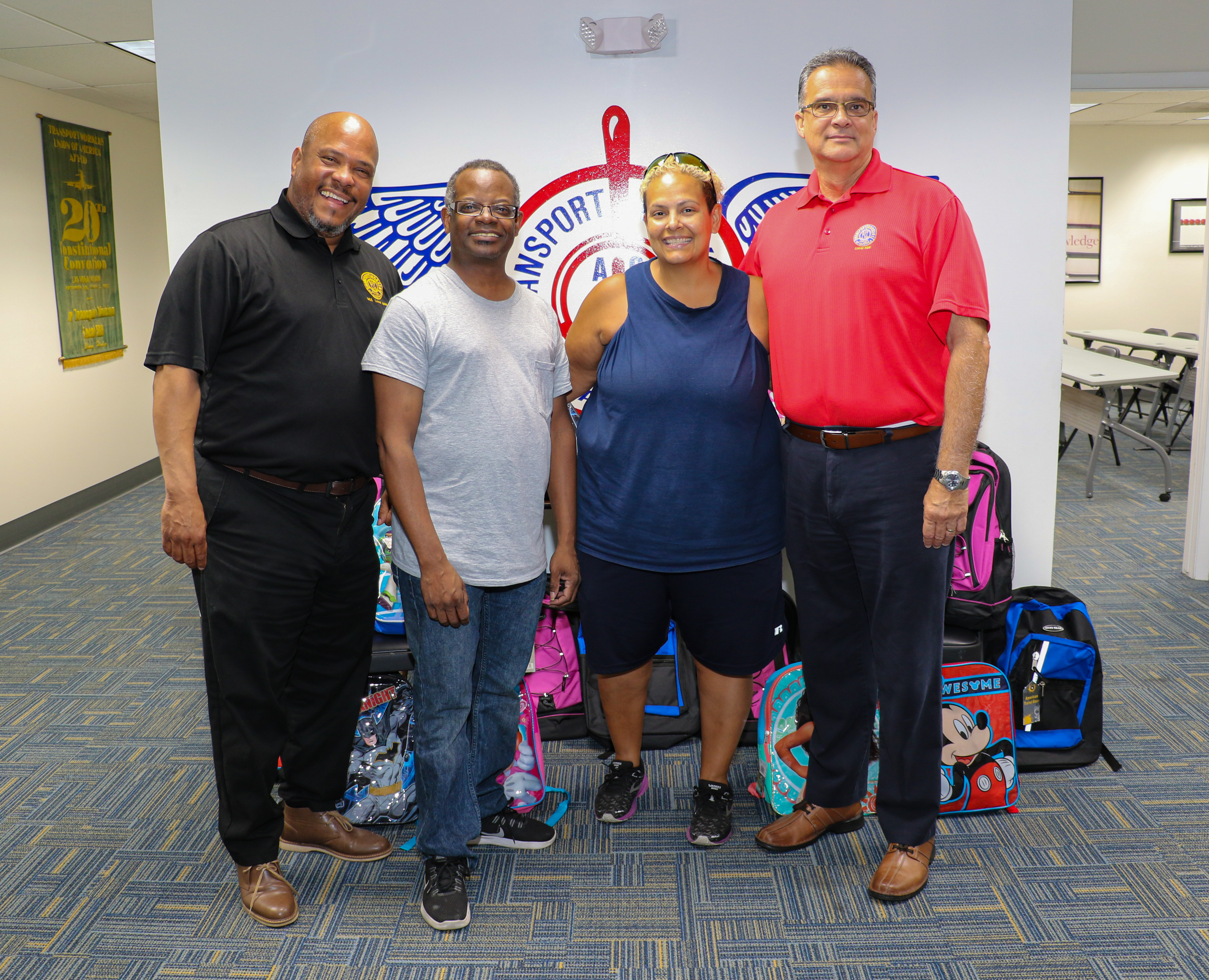 Representatives from the AA PRIDE Business Resource Group and the African American Diversity Network Resource Group visited our Local Hall to collect our donation from Local 568 Tresurer Greg Iglesias and 1st Vice President Chuck Hernandez
Local 568 participated in this year's back to school drive organized by the AA PRIDE Employee resource group and the AA African American Diversity Network.
Our Local donated school supplies such as backpacks, notebooks, scissors and much more. Supplies that with the organization and leadership of our sister Griselda "Tee Tee" Perez will be of much use for kids in low income areas particularly the "Morning K-8 Academy" in North Miami.
We would like to thank Tee Tee and AA resources employee groups for coordinating this event for the second year in a row and helping kids that might not have the resources needed for that jump start at the beginning of the school year. We hope that the little help that we provided goes far enough to help families in need. We are looking forward for next year's back to school drive.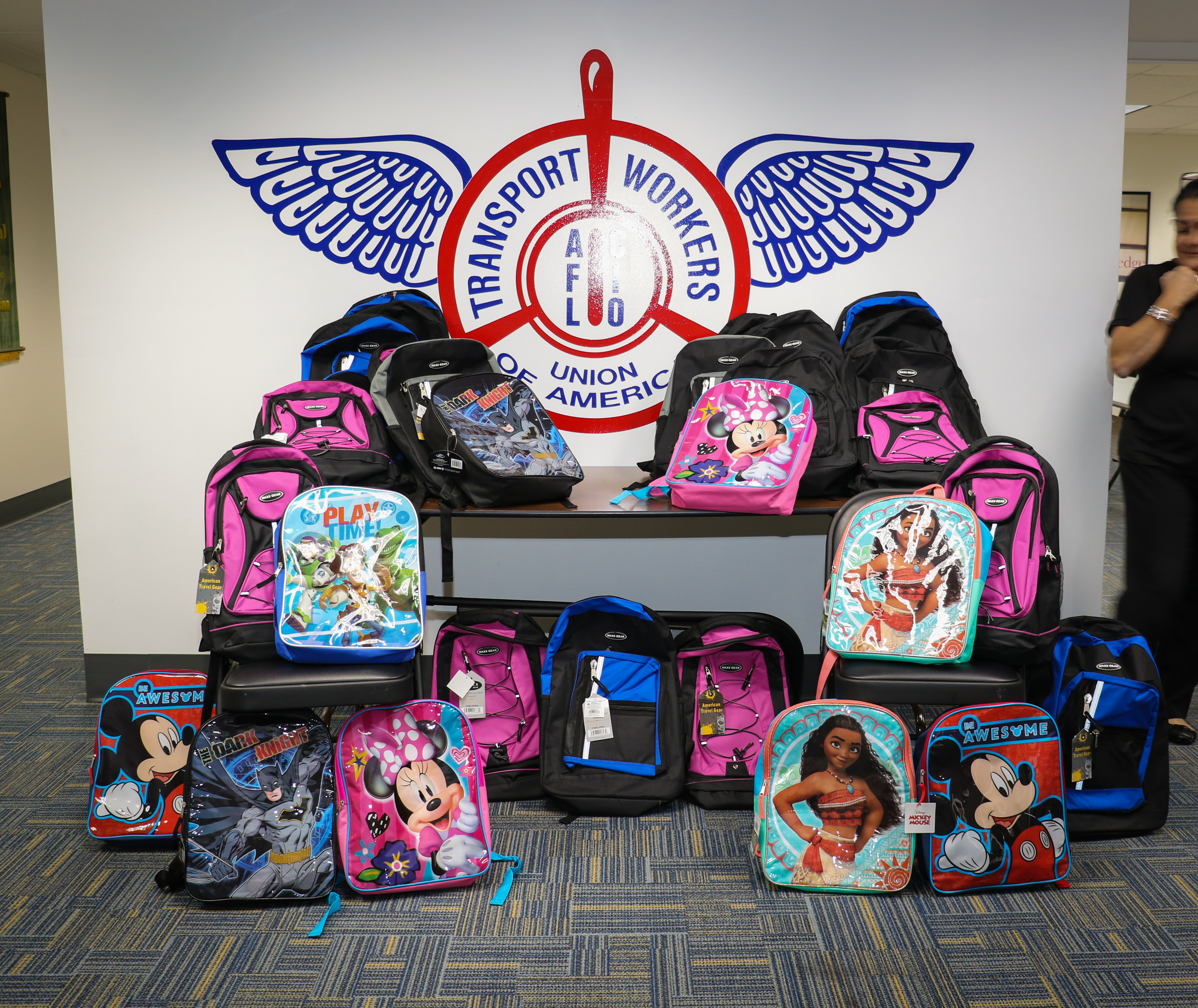 TWU Local 568 wants to wish everyone a wonderful and successful school year.